Strategi hujan panah dalam perang kuno sangat effektif. Dua per tiga kekuatan musuh telah lenyap dihabisi oleh hujan panah sebelum perang sesungguhnya terjadi. Armada perang Yunani kuno yang mengadopsi hujan panah ini pertama kali memperoleh kemenangan gilang-gemilang saat menghadapi tentara Romawi. Akan tetapi, strategi hujan panah ini dengan segera mendapat lawan atau antitesanya.
Tentara Romawi kuno menemukan cara jitu menghadapi hujan panah ala tentara Yunani. Mereka membuat perisai besi besar dengan tombak panjang di baliknya.
Ketika terjadi hujan panah, tentara Romawi segera membentuk formasi kura-kura dengan cangkang perisai besinya sambil maju. Ketika hujan panah selesai dan musuh mengira kekuatan lawan telah lenyap sebagian, maka tentara infanteri segera maju menghabisi sisa tentara lawan yang selamat dari hujan panah.
Namun, apa yang terjadi?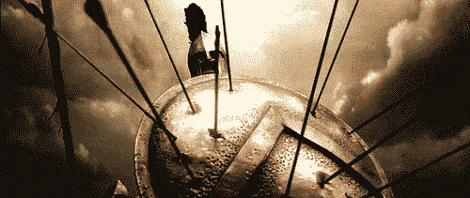 Dalam Pilpres 2019 ini, adu strategi sedang dimainkan oleh kedua kubu; baik Kubu Jokowi maupun Kubu Prabowo. Kubu Prabowo sebagai kubu penantang tak ayal lagi sedang memainkan strategi propaganda ala Rusia.
Strategi propaganda ala Rusia ini berhasil gilang-gemilang di Tanah Rusia dan di Tanah Amerika. Di Rusia Vladimir Putin, menang terus dalam Pilpres. Sementara Donald Trump menang di Pilpres Amerika 2016 mengalahkan Hillary Clinton. Kedua contoh di atas adalah bukti ampuhnya stragegi propaganda ala Rusia ini.
Di Indonesia, khususnya di DKI Jakarta strategi propaganda ala Rusia, sudah diuji coba untuk melumpuhkan petahana Gubernur Ahok. Hasilnya sangat ampuh. Ahok lengser dari kursi gubernur dan Anies yang tidak diunggulkan sebelumnya berhasil menang telak.
Pada Pilpres 2019, kubu Prabowo kembali memakai strategi propaganda ala Rusia ini. Propaganda ini dikenal "Firehose of Falsehood" atau semprotan kebohongan, mempunyai 2 karakteristik, yaitu: adanya tingkat pesan atau informasi dalam jumlah yang sangat tinggi; dan adanya penyebaran informasi yang salah atau hanya sebagian benar, atau bahkan berupa fiksi.
Propaganda "Firehose of Falsehood" mempunyai 4 ciri utama, yaitu (1) dikeluarkan secara masif dengan kuantitas tinggi melalui banyak channel sumber berita, (2) cepat muncul, serta dilakukan secara terus menerus dan berulang-ulang, (3) tidak mempunyai komitmen pada realita, dan (4) tidak konsisten pada isi berita yang dikeluarkan.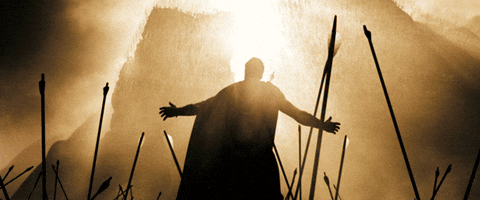 Teknik semprotan kebohongan ala Rusia ini dilakukan terus-menerus oleh Kubu Prabowo. Setidaknya hal itu bisa dilihat dari 5 contoh yang muncul di tengah masyarakat selama ini.
Pertama, pengakuan Neno Warisman yang terus diintimidasi dan ditolak ketika menginisiasi gerakan #2019 GantiPresiden di beberapa daerah. Puncaknya ketika ia mengakui bahwa mobilnya dibakar oleh orang yang tidak dikenal. Faktanya mobil Neno tidak dibakar tetapi terbakar karena korsleting.
Ke dua, Prabowo menebarkan ketakutan dengan mengeluarkan pernyataan Indonesia bubar pada tahun 2030, menyudutkan pemerintah bahwa Tanah Indonesia 80% dikuasai asing, 99% rakyat Indonesia miskin dan lain-lain. Dan ini jelas-jelas sudah membohongi publik.
Ke tiga, Ratna Sarumpaet yang mengaku dianiaya dengan bukti wajah bonyok dan disebarluaskan oleh Prabowo melalui konferensi pers dengan menyudutkan pemerintah. Faktanya, wajah Ratna Sarumpaet bukan bonyok karena dianiaya tetapi bonyok karena operasi plastik.
Ke empat, pernyataan Sandiaga Uno tentang tempe setipis ATM dan harga-harga di pasar terus naik yang jelas-jelas membohongi publik. Aksi Sandiaga ini menebarkan ketakutan kepada masyarakat kecil bahwa perekonomian Indonesia terpuruk. Faktanya dari survei yang dilakukan perekonomian di Era Jokowi membaik dan harga-harga stabil dengan inflasi rendah.
Ke lima, pengakuan Sandiaga bahwa ada seorang nelayan bernama Nazibulloh yang dipersekusi di Karawang. Menurut Sandiga ini adalah bentuk kriminalisasi terhadap masyarakat kecil dan tidak mendapat atensi dari pemerintah. Faktanya, menurut aparat kepolisian dan masyarakat setempat, persekusi terhadap Nazibulloh sama sekali tidak benar.
Lalu, apakah strategi propaganda ala Rusia itu efektif di Indonesia? Sama sekali tidak. Alasannya, sudah jauh-jauh hari diantisipasi oleh Kubu Jokowi sebelumnya. Artinya, sudah sejak tahun 2016 dibuat juga antitesanya. Hal itu bisa dilihat pada langkah-langkah pemerintah yang tanpa disadari oleh kubu oposisi ikut mendukung.
Pertama, pengesahan Undang-undang Informasi dan Transaksi Elektronik (ITE) merupakan antitesa dari propaganda ala Rusia. Saat melakukan konferensi pers tentang hoax Ratna Sarumpaet, sebetulnya Prabowo sudah masuk penjara saat ini dengan dijerat UU ITE. Yang membuat dia kebal adalah hanya karena posisinya Capres.
Akan tetapi, pendukung-pendukung Prabowo yang melanggar UU ITE seperti Jonru Ginting, Alfian Tanjung, Ratna Sarumpaet, Ahmad Dhani dan lain-lain dengan mudah dijerat UU ITE ini. Akibatnya Kubu Prabowo kebakaran jenggot dan ingin mengkaji kembali UU ITE ini karena lebih banyak memukul balik mereka sendiri.
Dengan adanya UU ITE ini, ruang gerak Prabowo tidak sebebas Donald Trump di Amerika. Di sana pencemaran nama baik seseorang tidak dihadapkan pada hukuman pidana. Tetapi di Indonesia pencemaran nama baik atau penyebarluasan hoax akan dijerat UU ITE. Ini adalah antitesa pertama propaganda Rusia.
Ke dua, perkembangan internet dalam 3 tahun terakhir sungguh luar biasa. Ketika Prabowo-Sandiaga memberi sebuah pernyataan kebohongan, maka ramai-ramai media mainstream yang juga sudah dikuasai oleh Kubu Jokowi melakukan cek fakta.
Ketika Prabowo menyatakan Jawa Tengah lebih besar dari Malaysia, maka semua media dengan cepat melakukan cek fakta. Pernyataan salah Prabowopun dengan cepat diketahui bohong. Ini adalah antitesa ke dua propaganda ala Rusia.
Ke tiga, munculah bulletin Indonesia Barokah yang cukup merepotkan Kubu Prabowo. Polisi sendiri masih menelusuri siapa di balik Indonesia Barokah itu. Kendatipun buletin ini bukan produk jurnalistik, namun isinya membeberkan fakta yang terjadi. Tersebarnya bulletin ini di beberapa tempat, sudah cukup ampuh meng-counter propaganda ala Rusia itu.
Ke empat, menjelang pemungutan suara 17 April 2019, Jokowi sebagai petahana mulai secara aktif menggunakan data bohong Prabowo untuk menyerang balik. Dan ini terbukti efektif. Saat debat 17 Januari 2019 lalu, Jokowi menyerang balik Prabowo dalam kasus Ratna Sarumpaet yang membuat Prabowo tak berkutik. Hasilnya dalam survei LSI Denny JA, Jokowi-Ma'aruf menang telak 5-1 atas Prabowo-Sandi.
Kemarin, dalam kampanye di Semarang-Surabaya, Jokowi sudah menyerang bertubi-tubi Prabowo soal ucapan-ucapan kebohongan yang selama ini dipakai oleh Prabowo. Jokowi mengatakan jika ada yang pesimis bahwa Indonesia akan punah, Indonesia akan bubar, ya bubar sendiri, punah sendiri dan jangan ajak-ajak Rakyat Indonesia.
Demikian juga ketika Jokowi difitnah sebagai anti ulama, anti Islam, dia dengan cerdik membalikan hal itu untuk menyerang balik Prabowo. Hal itu bisa dilihat pada keinginan para Dai Aceh yang mengetest baca Al-Quran bagi para Capres. Prabowo sendiri tak berani meladeni ajakan itu.
Artinya kebohongan, fitnah dan serangan dari Kubu Prabowo selama ini dengan mudah dipakai sebagai senjata balik oleh Jokowi. Kebohongan Prabowo dijadikan sebagai bahan kampanye jitu. Itulah anitesa jitunya.